Bad Hair Day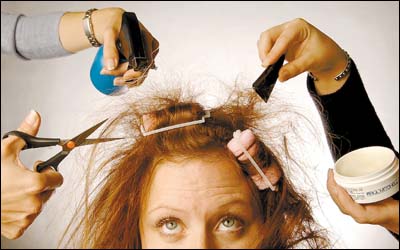 Accepted into the New York International Independant Film & Video Festival, 2006


Accepted into the International Festival Of Cinema And Technology, 2007


Accepted into The Brightside Tavern Shorts Film Fest 2016

"A Comedy About Women's Hair Issues"
This is the tale of a woman's hair gone horrificly awry. Donna Rapunzelle's self esteem, caught up in her appearance and hai, takes a tremendous downturn when she awakes one morning to find her hair tangled and frizzy...her version of apocalypse. Her quality of life also suffers. She is avoided, tussled on the bus, ignored by men...even her faithful stalker has taken the week off! Desperate, she and her boyfriend Jerry go on a quest of the one man she feels can make her hair beautiful again, the bankrupt, reclusive, former shampoo inventor/manufacturer, Benny Brill. Benny, is a man tortured by demons, wracked by public scandal and tortured with self doubt and hallucinations. Can he and will he help return Donna's hair and life to its former lustre? Will Donna be forced to wander the earth caught in a bad hair day or bad hair decade? Will Donna and Benny Brill both find happiness at the bottom of a bottle...A shampoo bottle? Find out.
Bad Hair Day was shot DVC Pro and running time is 15 minutes.
"On The Set" Photos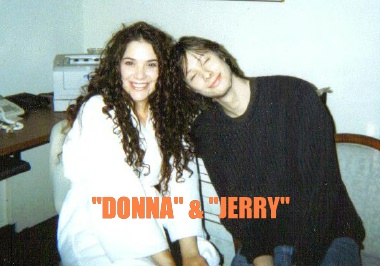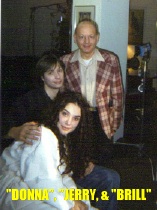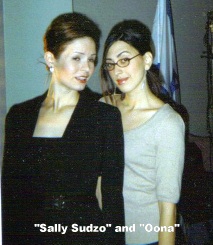 The Cast Gia Rhodes is hair sufferer, "Donna Rapunzel"




John Kelly is the hapless boyfriend, "Jerry Nurblert"




Rick Poli is eccentric, reclusive shampoo inventor, "Benny Brill"




Whitney Kirk is driven, rival shampoo inventor, "Sally Sudzo"



Anna Lamadrid is evil Henchwoman, "Oona"



Screenplay by Mark Levitt, Directed by Monica Gordon


However you plan...whatever you do...sometimes your hair has a mind of its own!
Release date: July 2006



Click banner to return to Levitt's homepage